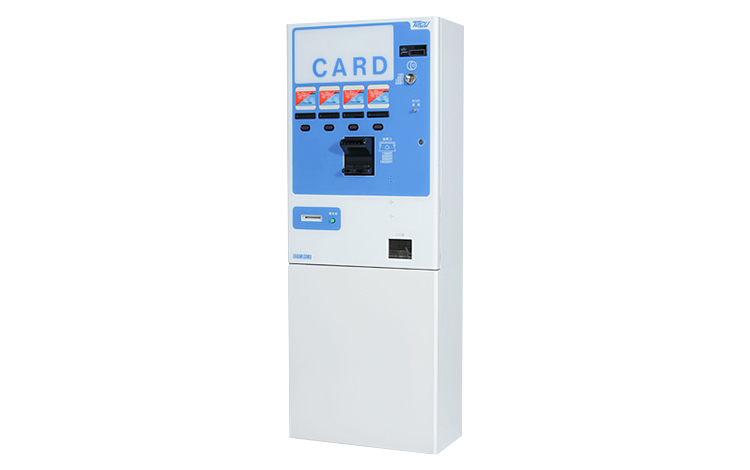 TCV-9000 Series
Compact and intelligent!
Perfect for wherever cards are sold, such as driving ranges, gas stations, or pay parking lots.
Thin-type body with a depth of 30 cm can be installed just about anywhere, accepts high-denomination banknotes, and can sell cards from four accounts.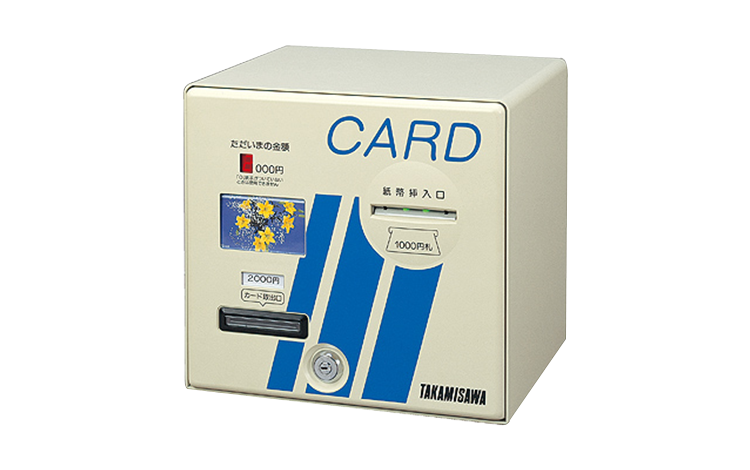 TCV-621A
Single-account ultra-compact basic type that exclusively accepts ¥1,000 banknotes.
Does not obstruct areas with limited free space such as hospitals, hotels, hairdressers, and coin laundries.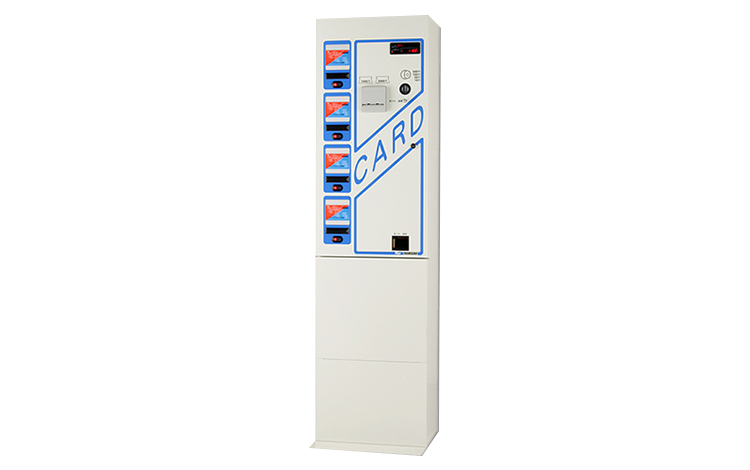 TCV-7340
Simple equipment with carefully selected basic functions available at a low price.
The perfect card vending machine for a variety of locations, such as amusement facilities, hospitals, and hotels.