Our main business areas are station service equipment for transportation operators; mechatronics equipment that includes units handling coins, banknotes, and cards used in vending machines and banking equipment; and specific systems/machines for security gates, bicycle parking systems, disaster prevention measurement systems, and various other equipment and systems.
Transportation Equipment
The Transportation Equipment Division delivers station service equipment, mainly ticket handling devices, to railway and bus operators throughout Japan. Main among these products are automatic ticket vending machines. Our company was the first in Japan to develop a multi-functional ticket vending machine. Ever since, we have constantly undertaken development of the latest labor-saving station service equipment, and have continued to this date delivering various products to numerous customers.
A recent trend in the mass transit industry is toward enabling common use of non-contact smart cards, smartphones, and other IC chip–embedded media for boarding trains and buses of different operators. To answer the needs of customers wishing to introduce the latest technology, we have focused development on automatic devices supporting such media, allowing us to propose the optimal products for customers nationwide and win wide adoption.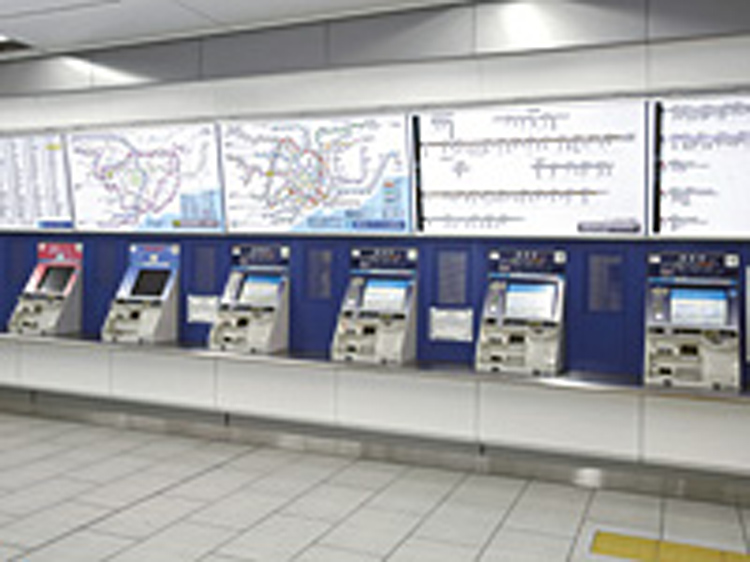 Mechatronics Equipment
The Mechatronics Division develops mainly units for incorporation in systems, applying our core technologies for Ticket, Banknote, Coin, Card (T.B.C.C.) handling.
These unit products are adopted by leading equipment manufacturers as OEM equipment and incorporated in their products, which in turn find extensive use by end-customers in a wide range of industries, including financial institutions, the retail industry, and of course railway companies. Our unit products are responsible for the core T.B.C.C. handling functions in the final products, performing the handling swiftly and accurately with these advanced and reliable functions.
In addition to Japan, we develop and deliver units to China, South Korea, Taiwan, and Europe, that are optimized to each of the local use environments. In rapidly growing China, in particular, we are developing dedicated unit products for railway operators, cooperating with local equipment manufacturers to expand sales of automated devices.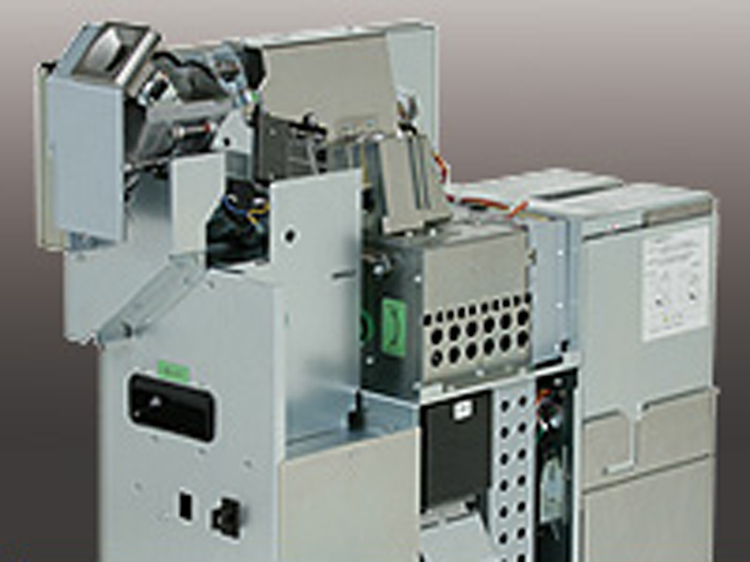 Specific System/Machine
The Specific System/Machine Division carries out on-going development of new products for a wide range of customers, aimed at establishing new business fields. Of these, the biggest sales promotion efforts are focused on products in the three fields of security gate systems, bicycle parking equipment, and earthquake disaster prevention equipment.
Security gates are essential equipment in control of access to office buildings, research labs, factories, and other facilities, as customers in corporations and government agencies grow increasingly aware of the need for security.
Bicycle parking equipment has seen rapidly growing demand especially among railway operators and managers of commercial facilities, as they move to provide bicycle parking in front of train stations and shopping or other buildings to ensure customers park their bicycles responsibly.
Earthquake disaster prevention equipment is being provided to municipalities throughout Japan as the seismometer network system is being reconfigured.
By developing such new products in anticipation of industry trends, we are seeking to establish specialized system equipment as a new pillar of our business alongside our mainstay transportation system equipment products, and to win new customers.