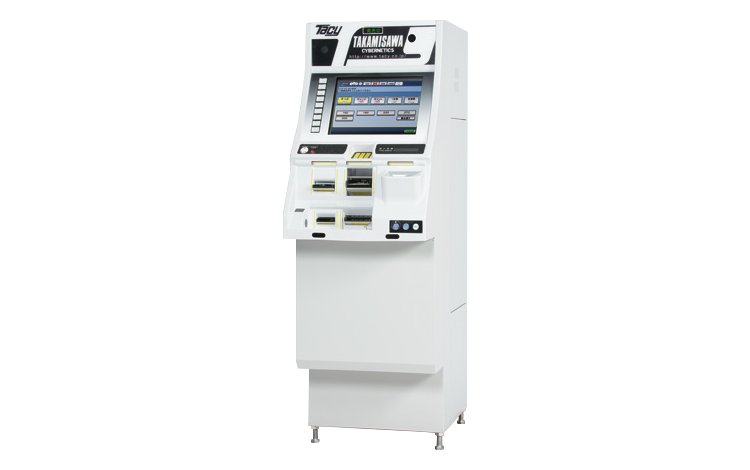 VTQ Series
IC card compatible multifunction high-performance ticket vending machines.
Usable as vending machines for multiple types of tickets, including not only ordinary passenger tickets, through-tickets for lines operated by other companies, round trip tickets, books of tickets and special tickets, but also automatic commuter pass issuing machines, etc.
Equipped with large liquid crystal touch displays with clearly visible customer interfaces.
Slanted customer interfaces, etc. boast outstanding user-friendliness.
Also incorporates security measures for handled information, network connections, etc.