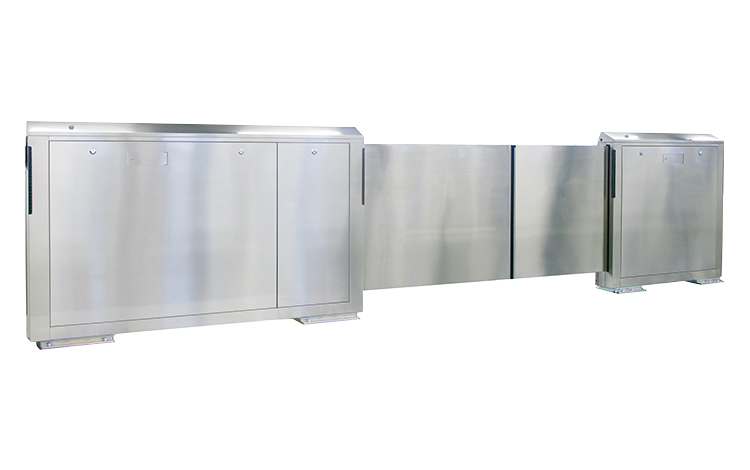 Platform Door (Waist-high Platform Door)
Prevents travelers from falling from the platforms onto the track, coming into physical contact with trains, etc., and optimizes train scheduling. Platform door replete with high augmentability in functionality and performance, with high cost performance.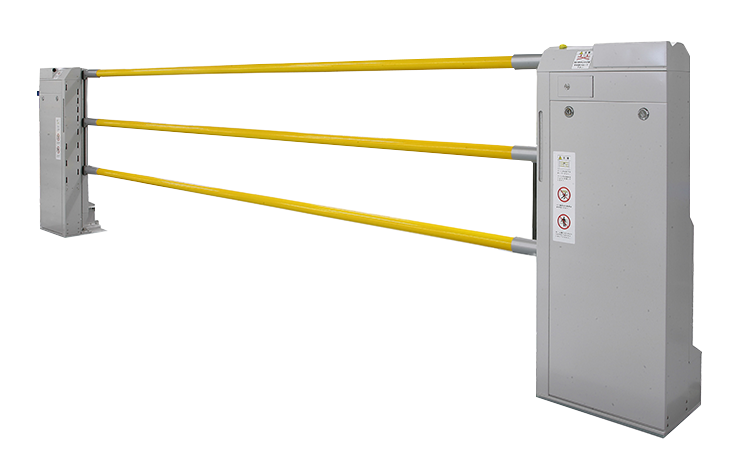 Platform Door/Lifting Type Platform Fence
Has the same height (1,300 mm) as the waist-high platform door, which has excellent visibility.
Achieves cost reductions and shorter installation times. The industry's first automatically raising bar platform barrier suitable for train cars with varying door positions.