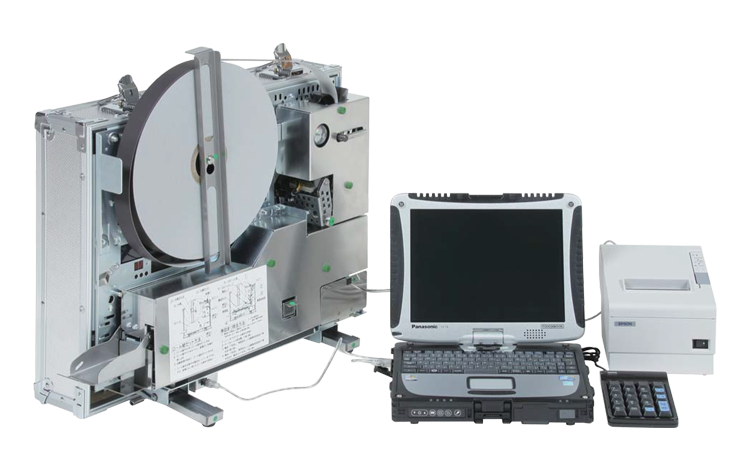 TP-1900 Series
Tabletop ticket printers that use vertical-cut rolled paper to issue Edmonson tickets.
Compact design allows two units to be carried while stored in a dedicated carrying case. Can handle extra ticketing operations, such as when there is a high volume of customers due to special events.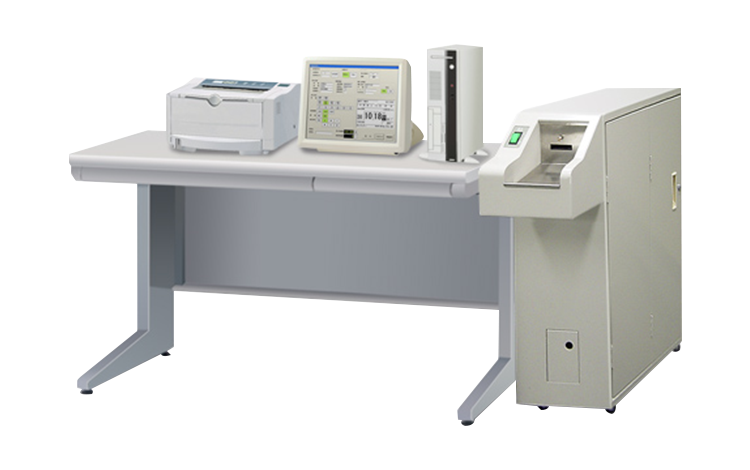 TP-9100 Series
Ticket issuing machines that issue a variety of passenger tickets with touch panel operations, such as commuter passes, ordinary passenger tickets, commutation tickets, and special plan tickets.
Can easily handle issuing of Edmonson, 85 mm tickets, 120 mm tickets, PET cards, and multiple tickets to save labor as service counters.
Enables development of networks systems by tabulating ticket issuing machine sales data, batch tabulating sales data from multiple stations by linking with a master hosting system, downloading of master data, etc.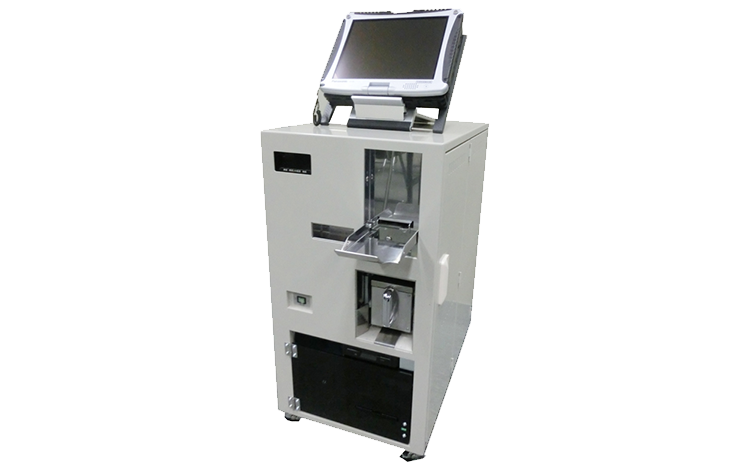 TP-10000 Series
Ticket issuing machines that can issue various types of tickets by setting Edmonson tickets and large-cut (85 mm tickets) or PET commuter passes into a dedicated cassette.
Achieves space-saving design by using cut tickets as media, which enables tabletop or mobile operations.