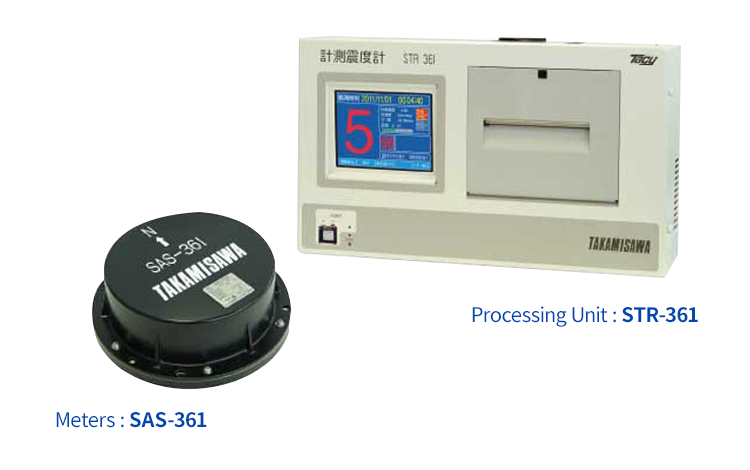 Seismic Intensity Meter STR-361
Rapid initial response systems in the event of an earthquake start by capturing accurate seismic intensity information.
A Meteorological Agency-certified seismic intensity meter that uses algorithms designated by the Meteorological Agency to automatically measure the seismic intensity from 0 to 7.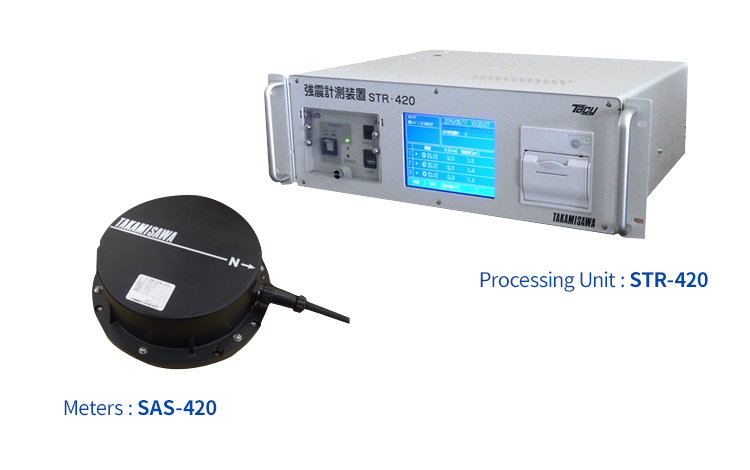 Strong Shock Measurement Equipment STR-420
Multiple meters can be connected to a single processing unit.
This strong shock measurement equipment has been certified by the Meteorological Agency. It uses a communications interface to enable the construction of a variety of systems, and is optimal for large-scale safety management of dams, sluices, bridges, buildings, factories, etc.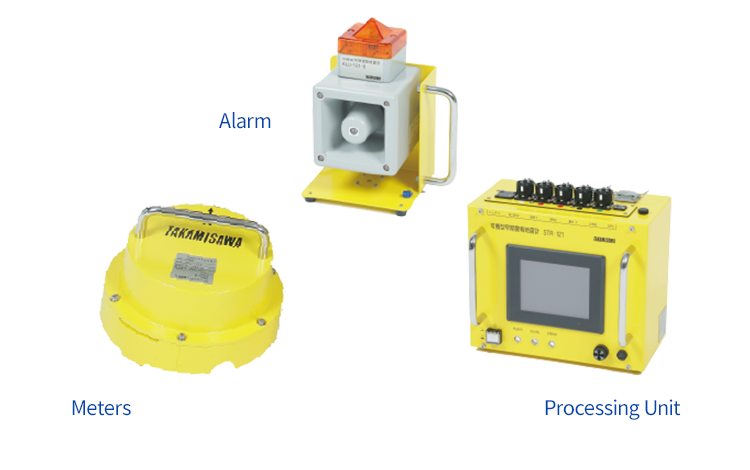 Portable Early-warning Seismometer STR-121
Instantly detects small vertical vibrations (P waves) before major earthquakes occur, predicts large horizontal vibrations (S waves) that will arrive shortly afterwards, and notifies of imminent danger.
Can be easily carried when placed in its dedicated carrying case, which allows it to be put to active use in various situations, such as temporary installation at construction sites or helping to protect earthquake-stricken areas from secondary disasters caused by aftershocks.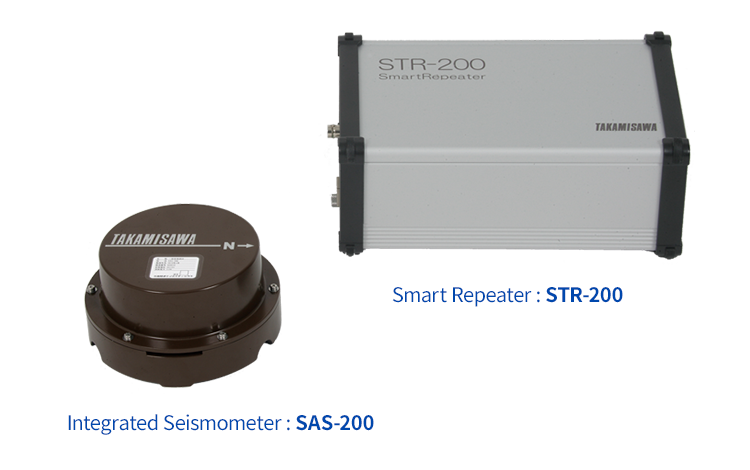 Smart Seismometer STR-200
Rapid initial response systems in the event of an earthquake must capture accurate seismic intensity information.
This compact and economical seismometer requires no installation of displays or printers.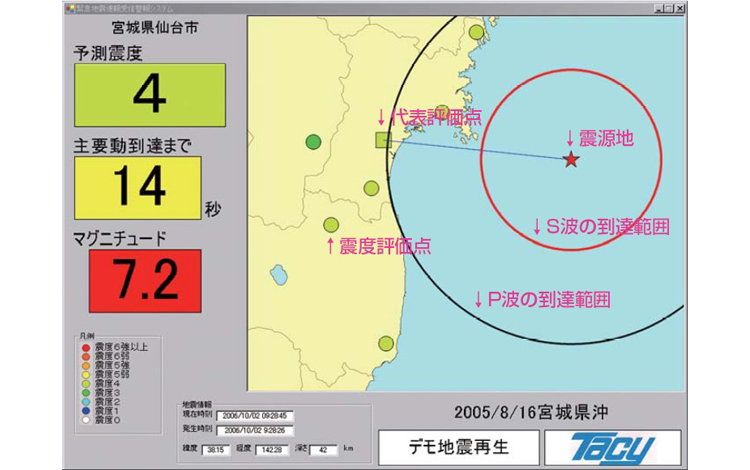 Earthquake Early-Warning System Tacy-Quick
System that receives "Emergency Earthquake Bulletins" sent by the Meteorological Agency when an earthquake occurs, instantly determines the scale and duration of the earthquake in question, and displays this information.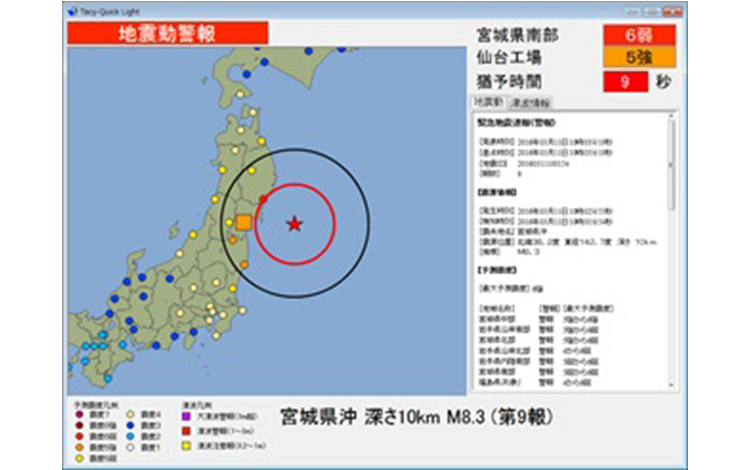 Earthquake Early-Warning/Tsunami Information Control System Tacy-Quick 2
Receives emergency earthquake bulletins (forecasts and warnings) and tsunami information from the Safety Bird Satellite Receiver HX50 manufactured by SKY Perfect JSAT Corporation, and governs output.