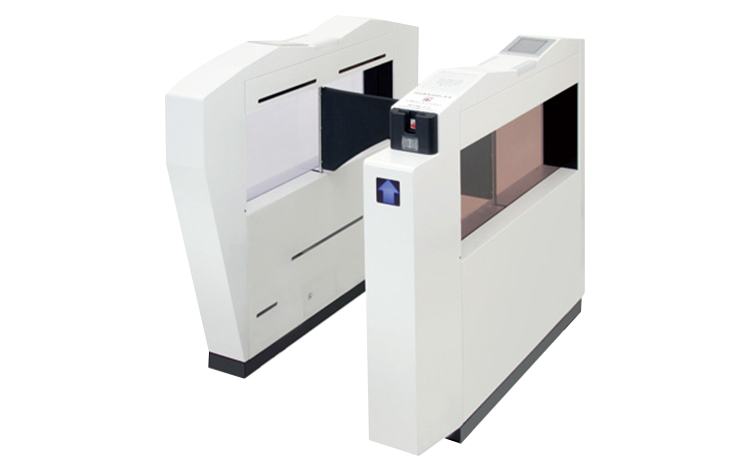 Automatic Gate TAG-8300 Series
Flapper-type security gate compatible with contactless IC cards.
This compact-style gate can be deployed in confined spaces where installation of gates had heretofore been abandoned as futile.
Connection with superlative management systems enables its operation as a general site access management system.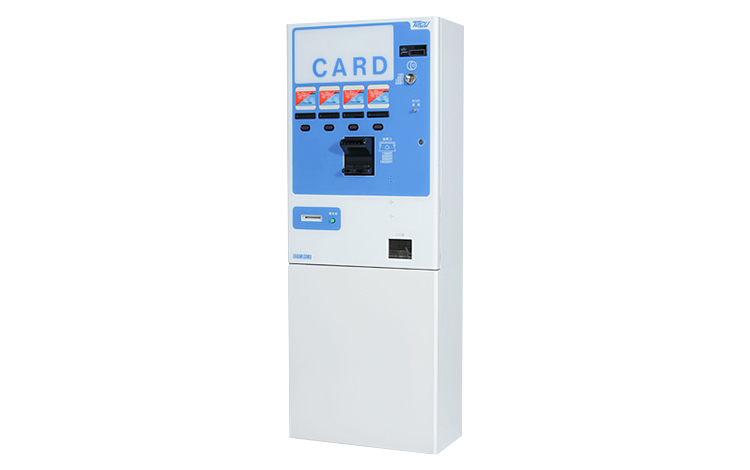 Card Vending Machine TCV-9000 Series
Compact and intelligent!
Perfect for wherever cards are sold, such as driving ranges, gas stations, or pay parking lots.
Thin-type body with a depth of 30 cm can be installed just about anywhere, accepts high-denomination banknotes, and can sell cards from four accounts.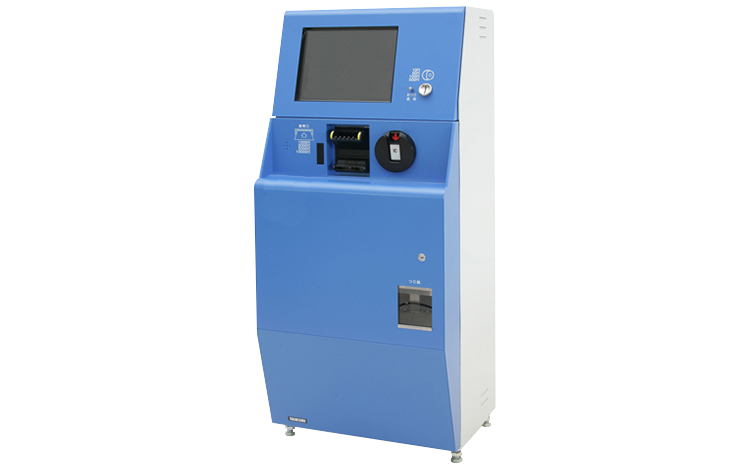 Fare Adjustment Machine (for Payment) MTT Series
Multifunction fare adjustment machines for contactless IC cards.
Settles insufficient fees for tickets sold that day or charges amounts of money to coupon cards with a simple touch panel operation.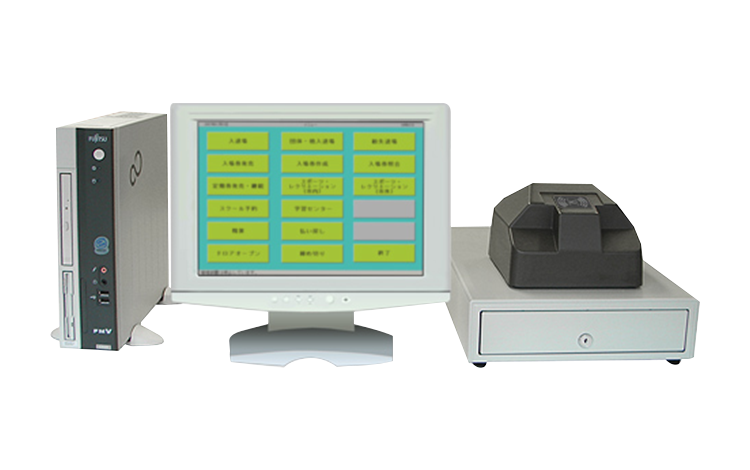 Window Type Ticket Issuing Machine
Attaches to sales service counters at facilities and connects with access management system devices to conduct sale, checking, and management of tickets sold that day, commuter passes, and group tickets, as well as access management, etc.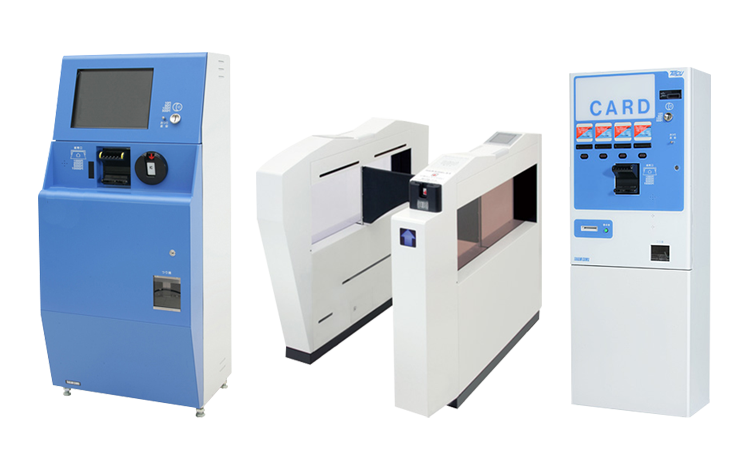 Access Management Systems Using Contactless IC Cards
Access management system that controls access through use of contactless IC cards.
Users who have purchased coupon tickets or commuter passes can enter sites with a light touch of the gate's reader, eliminating the need to purchase admission tickets.
Also enables easy charging or updating with fare adjustment machines for greater convenience.
Offers operators substantial streamlining of operations through labor saving in ticket sales work, reduced running costs thanks to reuse of cards, reduced need for equipment maintenance, centralized management thanks to management devices, etc.